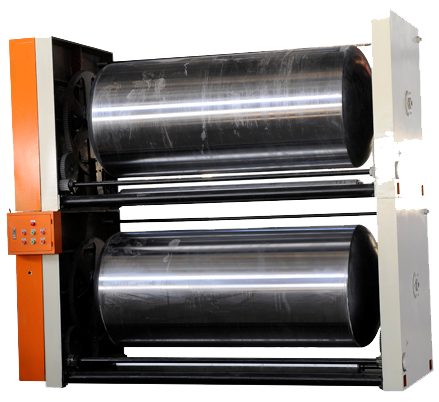 Technical Parameters:

1.Effective width:1800mm

2.The diameter of preheater:Ø800mm.

3.Electric adjust the dimension of pre-heater: adjusting range is 60-270°;Ø86mm×2

4.Steam temperature.:100-200°

5.Steam pressure 0.8-1.3 MPa.

6.Work power: 440V 50HZ.

7.Motor power: 440V 50HZ.


Structural features:

1.Preheat cylinders conform to class of pressure vessel with national standards, and the pressure vessel and certificate of inspection certificates.

2.Preheating cylinder and each roller grinding pins by precision after finishing grinding and hard chromium plating processing, improving the finish reduced friction and durable.

3.Angle adjustment using electric adjustment, Angle range in 60-270 °arbitrary adjustment, which can effectively adjust paper of heated area.

4.Preheat urns adopt wing sealing head design, it can improve the cylinder block of artesian performance; Features steam heating,Ensure base paper heated evenly.

5.Angle electromotor adopt planets cycloid motor, has the good self-locking performance.
The electrical components centralized control, can greatly improve the production efficiency.